POI team meeting 2023
Last week was a busy week for us with both our annual team meeting as well as the 59th annual IACR conference, both held in Athlone.
It's always great to get the whole consortium together and we had great attendance from our early-stage researchers, PIs and charity and industry partners. Similar to last year's meeting, we combined research talks with programme updates, networking and engagements sessions, team discussions and finally a social event in the evening.
It was a highly productive and enjoyable few days and we have included some highlights below.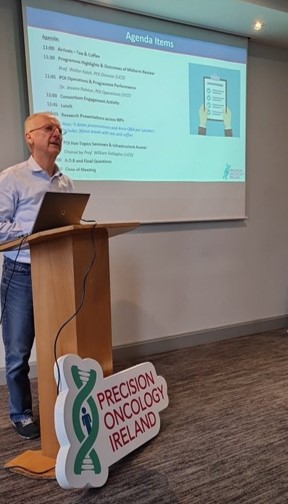 POI Director, Prof. Walter Kolch gave the opening address of the day, touching on recent successes within the programme including our exceptionally positive midterm review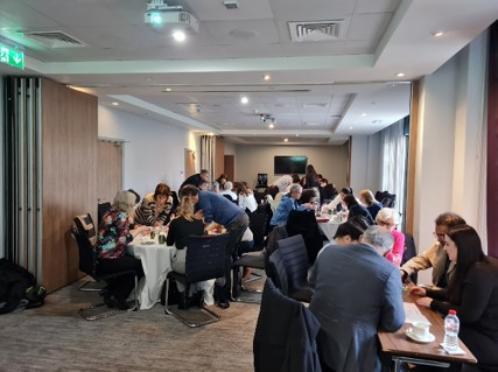 A networking and engagement session got everyone working together as a team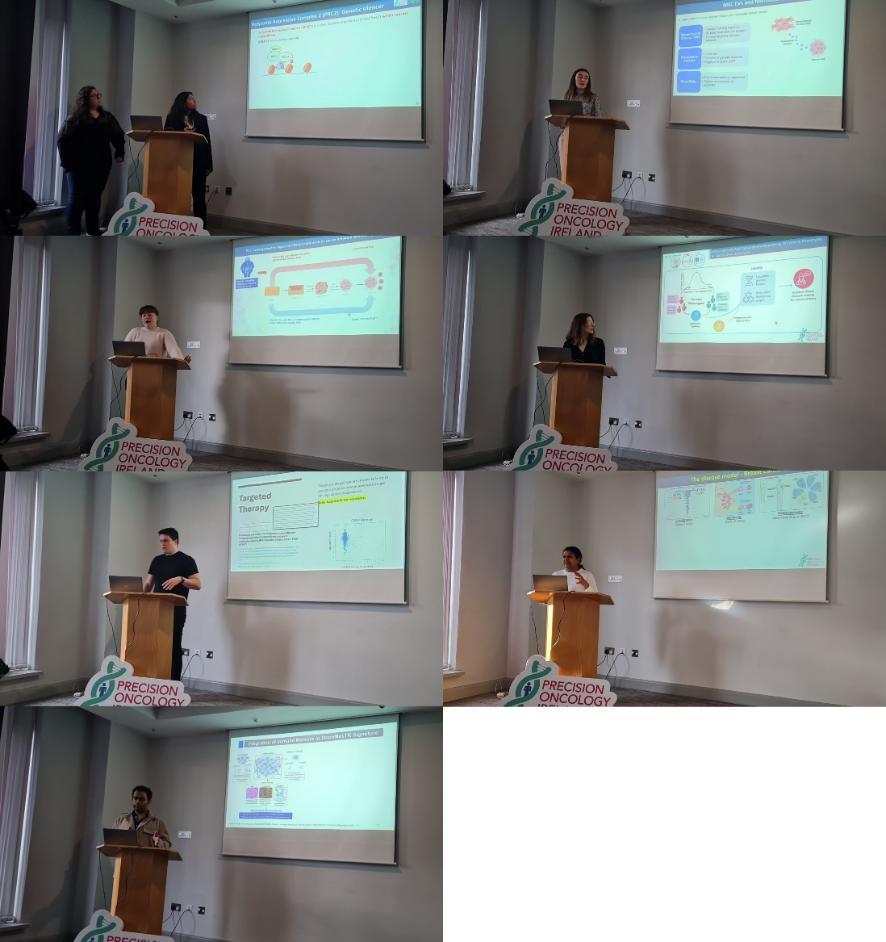 A series of research talks from our talented PhDs and postdocs. From top-left, Dr. Sharmila Biswas & Tania Dias (PI: Johnathon Bond), Elan McCarthy (PI: Roisin Dwyer), Kathleen Mitchelson (PI: Helen Roche), Dr. Lynda Corrigan (PI: Maeve Lowery), Dr. Luis Iglesias Martinez (PI: Walter Kolch), Dr. Vinitha Richard (PI: Michael Kerin) and Arif Jahangir (PI: William Gallagher)
Following on from the consortium meeting on Tuesday, many of our members remained in Athlone for the 2023 IACR conference. We were busy presenting posters, giving talks, hosting promotional booths and hearing all the fascinating talks taking place over three days.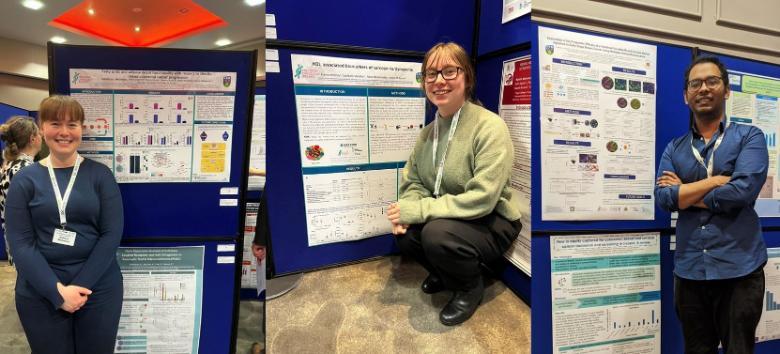 POI PhD researchers busy at the poster session. Shown above is Kathleen Mitchelson & Rianna McElroy (both of Helen Roche's group) and Arif Jahangir (William Gallagher group)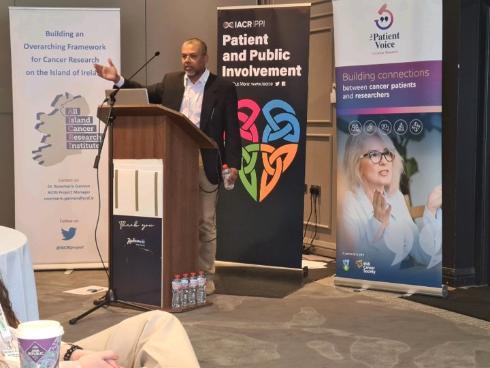 Dr. Arman Rahman spoke at the PPI workshop about his work in engaging ethnic minority communities in Ireland and promoting greater awareness of cancer screening programmes. It's always a great pleasure to work with Arman on this every year as part of our recurring Invisible Spectrum events.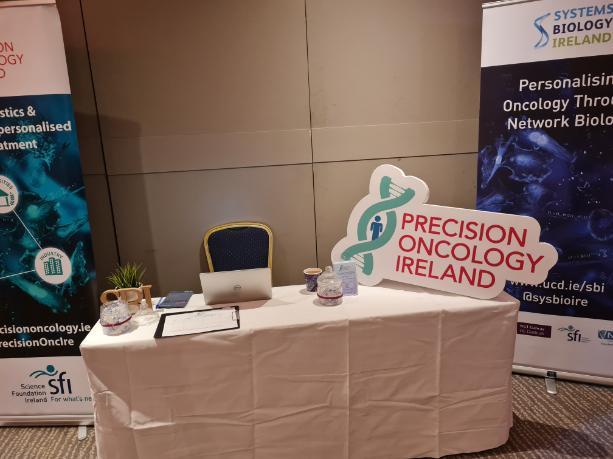 POI was delighted to sponsor the "Cultivating Career Competencies" workshop. Sitting outside the session in our promotional booth gave us a great opportunity to catch up with old faces and meet a few new ones as they came in and out of the workshop.