What is Precision Oncology Ireland?
Precision Oncology Ireland (POI) is a consortium of 5 Irish Universities, 6 Irish Charities, and 7 industry partners aiming to develop new diagnostics and therapeutics for personalised cancer treatment. Officially launched in November 2019, the consortium is part-funded by Science Foundation Ireland under their Strategic Partnership Programme, and is co-ordinated by Systems Biology Ireland.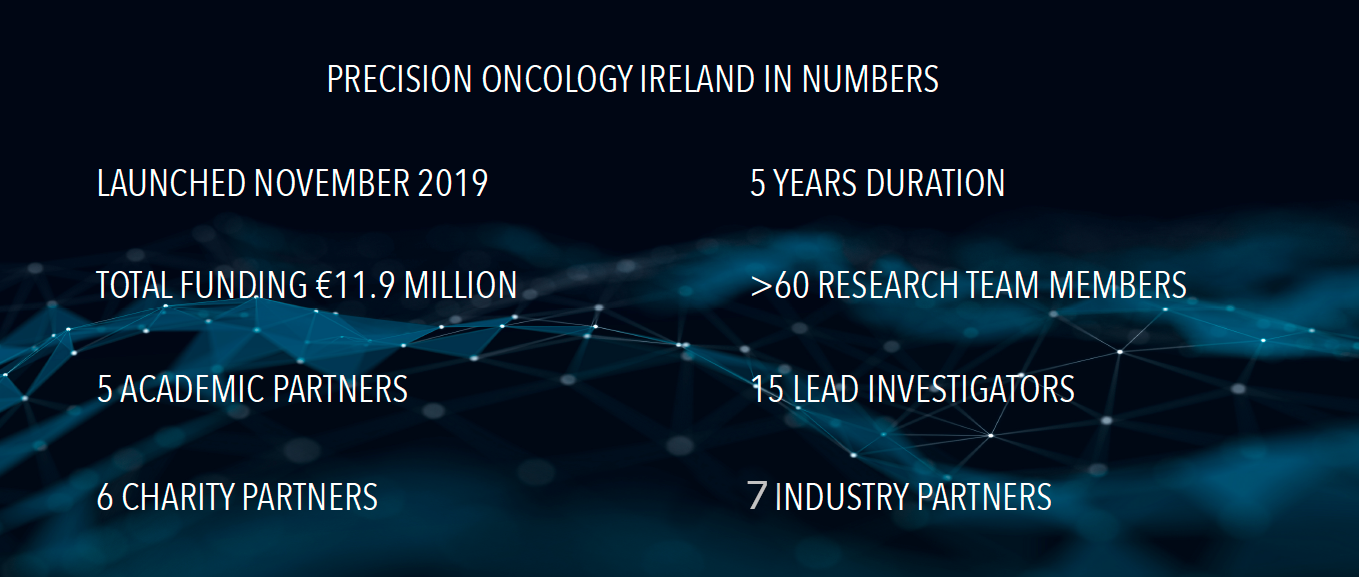 ---

Leadership
POI is led by Prof. Walter Kolch, Director of Systems Biology Ireland in UCD, and a leading international proponent of precision medicine. The Deputy Director is Prof. William Gallagher, Professor of Cancer Biology and Director of the Conway Institute in UCD.
---

Partnership
The combined SFI, charity, and industrial funding commitment will total €11.9 million over the next five years. This is the first time that researchers, charities and industry have combined forces in this way, with a joint view of achieving greater impact for patients by uniting investments in the POI programme.