Galway research community gathers to celebrate the journey of POI researcher Prof. Afshin Samali
Published 11th May 2022
In 1985, Afshin Samali arrived into Ireland as a refugee, having fled his home country of Iran, and knowing little about this small island nation on the western edge of Europe that would become his home. He would go on to become a Professor in NUI Galway, and a leading cancer biologist with a successful research career spanning over 30 years.
Colleagues, dignitaries, friends and family members of Afshin gathered in the O'Donoghue Centre in NUI Galway on the afternoon of Monday 9th May to celebrate his life and journey with the premiere of the documentary: 'From Tehran to Galway: Professor Afshin Samali's journey from refugee to cancer research scientist'. You can view the full documentary here.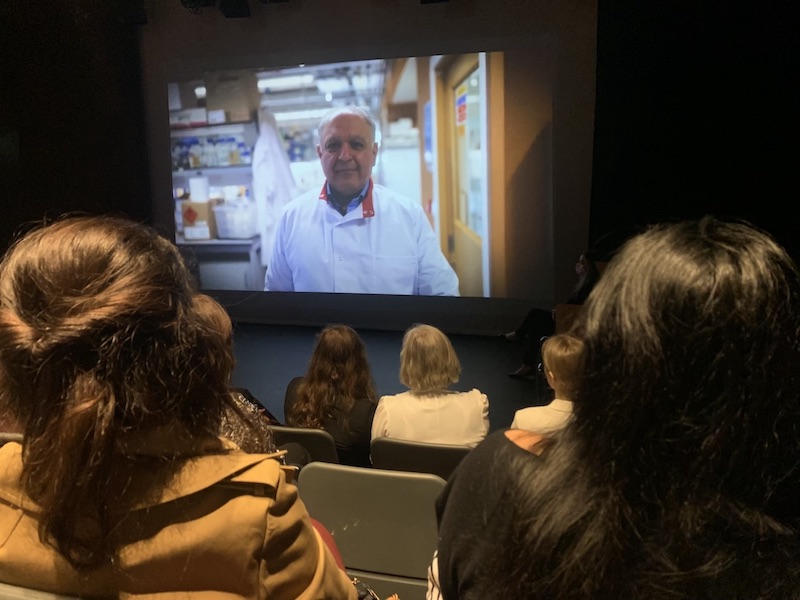 Scenes from the documentary screening
Afshin had a happy childhood in Iran, and his family led a privileged life. However, as a member of the Bahá'í faith, they faced persecution in Iran, which worsened following the 1979 Islamic revolution. The new regime denied the human rights of Bahá'ís, excluded them from work and education, and kidnapped and killed their leaders. Rather than renounce their faith, the family gave up everything they had in Iran and fled over the border to Pakistan in the dead of night, over treacherous mountain tracks. There, they claimed refugee status and were given protection by the UN Refugee Agency, the UNHCR. Eighteen months later, they were relocated to Ireland to start a new life in Sligo, on a cold December day in 1985.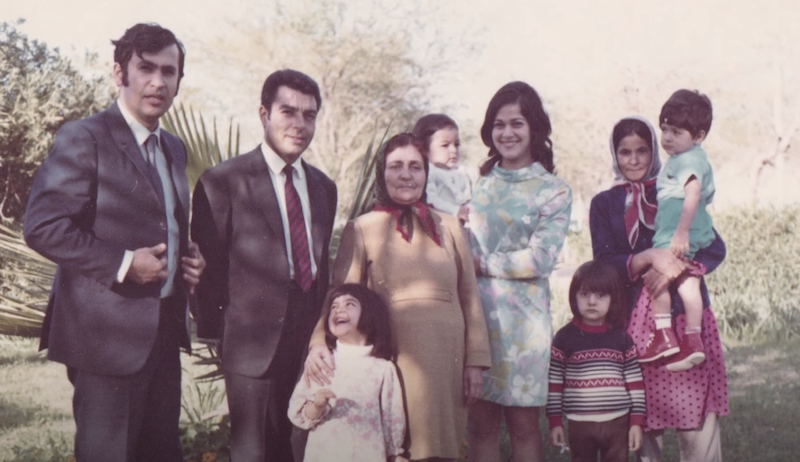 Afshin Samali's family life in Tehran before fleeing as refugees
Afshin feels he has a responsibility to give back to those that helped him along his journey, and is sharing his story to inspire others who are in a similar position to where he started out, and to encourage people to accept and welcome refugees and their integration into society. He remembers the 1980s as a tough time economically for Ireland, with a lot of emigration from the country, and feels that the open welcome his family received despite this hardship exemplifies the generous Irish spirit.
His story is brought to life beautifully in the documentary through evocative illustrations of his journey as a refugee, and interviews with family members and those he has encountered along his path. Afshin has continued to work with the UNHCR in an effort to give back to those that helped him, and gives generously of his time to refugees who are starting out in their resettlement journey.
As NUI Galway President Prof. Ciarán Ó hOgartaigh said in his address: "It should not be a burden for us to welcome refugees into our community – we are the better for it".
Precision Oncology Ireland are proud to count Afshin as a colleague and a member of our research team.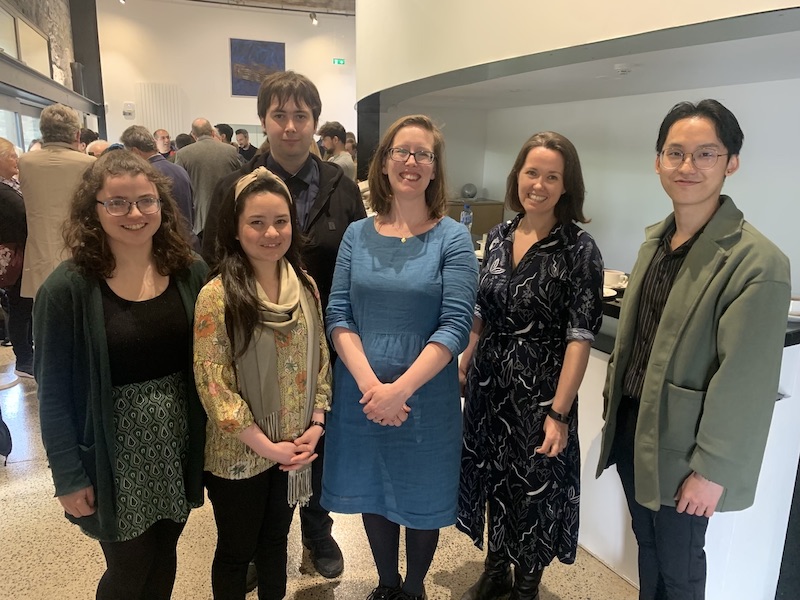 Members of Prof. Afshin Samali's research team with the POI Communications & Public Engagement Manager Dr. Fiona Lanigan at the premiere of the documentary at the O'Donoghue Centre in NUI Galway. (From L-R; Alice Bolger, Zarghona Hassani, Dr. Fiona Lanigan, Dr. Matthieu Moncan, Dr. Claire Robinson, Yew Hwang Chee)