"Why are you doing a PhD?"
I am often asked by friends and family "why are you doing a PhD?" Why, after finishing a masters, have I decided to go back and dedicate another 4 years to research and study? For me, it has been clear from a young age that I have always had a love for science and the natural world, and since the age of 8 I have always told people that I wanted to be a scientist when I grew up. Initially fueled by my love for astronomy based off of Sir Patrick More's "The Sky at Night" and programmes featuring Professor Brian Cox on BBC, I decided that I wanted to study physics. Unfortunately, my time in secondary school taught me that I was not very good at physics. However, I was fortunate enough to have a genuinely exceptional biology teacher, and it was in his class that I began to foster a love for biology.
Of all the different sections of biology that were learnt, I saw myself being drawn towards genetics the most. From the get go, I appreciated the predictability it offered. How through the study of genetics, we might one day be able to accurately predict any ailments a person may suffer throughout their life and plan accordingly (Although, my undergraduate in Genetics has taught me that things are far from that simple). The second aspect of genetics that resonated with me was the fact that it is still an emerging field on the frontier of science. The fact that the whole field of molecular biology and genetic engineering is in a golden age in terms of research and applications played a large role in guiding me down this career path.
However, what ultimately made me decide to dedicate myself to cancer research was my own sister being diagnosed with leukaemia in early 2019. I'll start off by saying that this story has a happy ending! Thanks to the spectacular work of everyone at Crumlin Children's Hospital she has been cancer free for almost 3 years, and is now completing her undergraduate degree in nursing.
Naturally, my sister's battle with cancer has had a huge impact on me and what I want to do with my career. My sister was fortunate enough to be treated with a novel immunotherapy, and when I realised just how recently developed the treatment was (it was only approved in the EU 6 months before she was diagnosed!), it really made me appreciate all the groundbreaking advancements oncology has been making. I realised that without people who dedicate their careers to researching new treatments for cancer, that my sisters treatment wouldn't have been the success story it is. Due to my sister's experience, as well with my interest in genetics, I decided that I wanted to explore new avenues that would lead to more cancer treatments that are more tailored to each individual. This would lead me to joining Precision Oncology Ireland as a PhD student in 2022.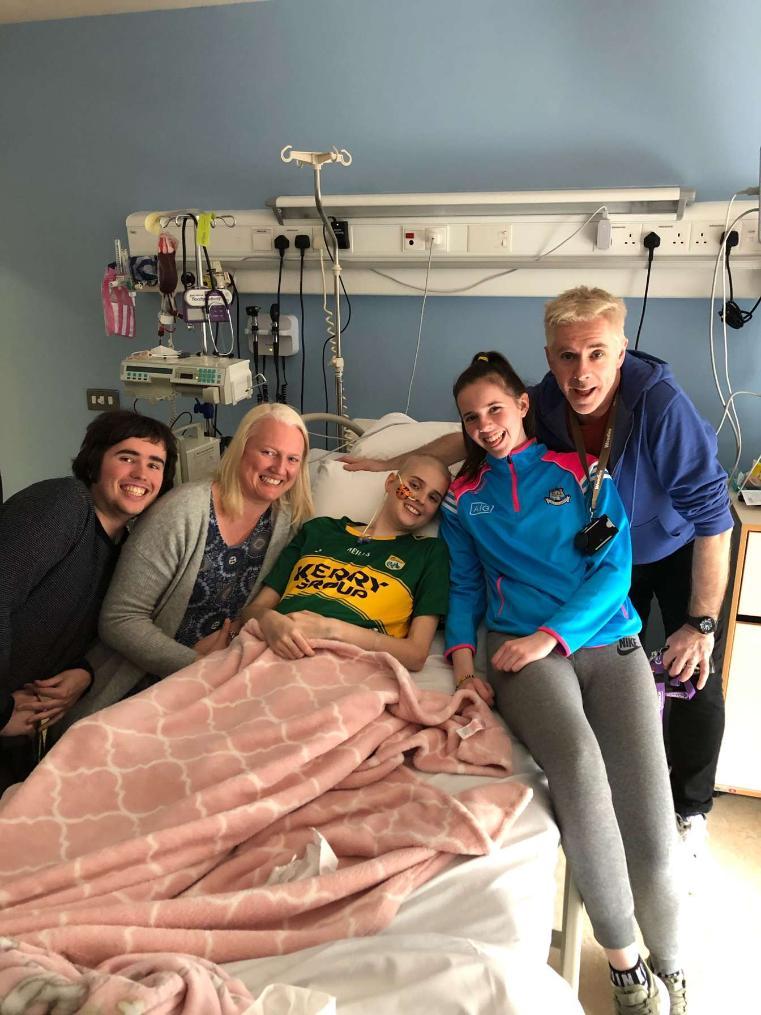 Another aspect of POI that my sister's time in hospital made me appreciate was the importance of patient outreach. Due to having some experience with cancer from classes I had taken during my undergrad, I was better able to explain my sister's condition to both my parents and extended family. I realised that I quite liked explaining the science behind cancer to people from non-cancer related backgrounds, and it's always great to show the general public what we get up to in the lab through outreach events and tours.
And a final element for why I chose to do my PhD with POI is because of its cooperation with charities. My family benefited immensely form the support of charity during my sister's time in hospital. Due to us living in Kerry, it wouldn't have been feasible for my parents to commute to Dublin while my sister was in hospital, and Dublin is well known for its lack of accommodation. Initially, my parents would take turns sleeping in the hospital. Fortunately, the Ronald McDonald House charity stepped in and offered us a family room. Having a place in Dublin that we could all stay in made it significantly easier to be there for my sister. Additionally, we were lucky enough to be approached by the Make-A-Wish foundation. Despite being held back due to the COVID-19 pandemic, Make-A-Wish fulfilled my sister's wish and send the whole family to Center Parcs back in May. It is hard for me to properly put into words just how critical support from charities is for individuals undergoing cancer treatment and their families.
So, when asked why I decided to pursue a career in cancer research, I always think back to my families experience during my sister's diagnosis. Aside from cancer research being a good match for my background in genetics, I wanted to do a PhD with POI as a way to give back to the organisations and charities which I have so benefited from, and to make a difference in the fight against cancer.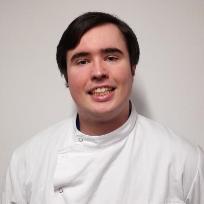 About the author: Brandon Sugrue is a PhD researcher in Prof. Róisín Dwyer's group in University of Galway. You can read more about Brandon's project here