How to be in the 3%: work, luck and persistence
My name is Matthieu Moncan, I'm a French postdoctoral researcher working with Prof. Adrienne Gorman in the Apoptosis Research Centre at University of Galway. In 2022, I joined Precision Oncology Ireland thanks to an MSCA - DevelopMed fellowship to investigate targeting the unfolded protein response for cancer treatment. My current position as an academic researcher is the result of 7 years of unexpected challenges and hard-won victories. These experiences validated what my lecturers used to tell new students: "3% of you will continue in research. 1% because they reach a high scientific level, 1% because they will be lucky and 1% because they will be persistent." I'd like to share some of my story here to illustrate the truth in this.
Since middle school I have been fascinated by cell biology and genetics. Raised in a culture promoting equality, I was saddened to see the inequalities experienced by some people who live with genetic disorders. The idea that genes define traits that can't be altered touched a nerve for me, especially if it meant that people would live their whole life with diseases deriving from bad luck in the genetic lottery. This inspired me to become a researcher in human genetics in order to help us to characterize, diagnose and treat genetic diseases.
I started on my path to achieve this goal by studying biology in Paris, specializing in genetics for my Masters. I completed three internships: one in the Cancer Research Centre, in Edinburgh, UK; one at St Jude Children's Hospital in Memphis, USA; and one at the Imagine Institute, Paris, France. After graduation, I applied for PhD funding for a project on the genetic origins of autoimmune diseases. For the first time in my career, I encountered a major challenge – there was stiff competition for graduate research funding. My first attempt to earn a fellowship was unsuccessful. This first rejection was gut-wrenching to me since I was inexperienced and did not realise how commonly funding applications are rejected. However, the review panel did comment favourably on my project, which gave me confidence to not dwell on this failure. I soon made another application, this time a successful one to the Arthritis Foundation which awarded me funding to do a PhD.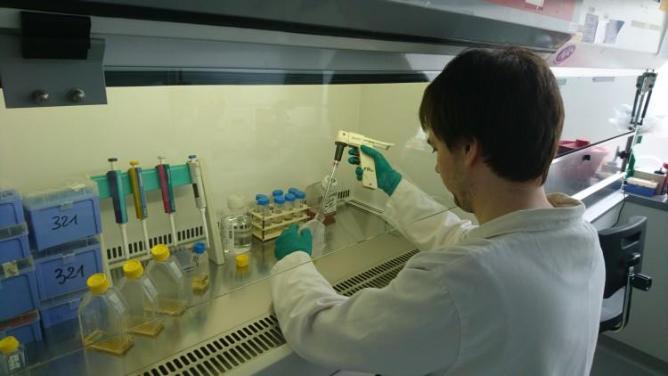 Doing a PhD was both an incredible and a demanding experience. I thoroughly enjoyed the work, culture of knowledge sharing and the stimulating intellectual environment where I could share and discuss ideas. Apart from research, my PhD experience also gave me lots of transferable skills such as independence, management, critical analysis, communication and teamwork. Now when I scroll on professional social media networks, I see that many of my peers have chosen varied career paths, all based on a common love for science expressed in different ways: public or private researcher, scientific communicator, clinical project manager, medical writer, lecturer, sales representative, patent agent, scientific consultant, amongst others. All these paths have in common our love for science, and we are all happy to be able to express it every day in our own way.
With my PhD in hand I set about finding a postdoctoral position. This was even more challenging than finding a PhD position. After several unsuccessful applications I decided that I needed to change my strategy and to build a position for myself. To do this, I needed to have three things: a laboratory, a project and funding. I spent another couple of months trying to find a laboratory that would accept to support me, using the network I had built during my PhD. Here luck played a part. I met Profs Afshin Samali and Adrienne Gorman at a conference in Paris. We kept in touch and they agreed to help me. Despite their laboratory being specialized in cancer, we shared a common interest in IRE1α signalling. With their help, I designed a project in line with their research programme and the skills I developed during my PhD. But I still needed to secure funding.
I spent several months building a distant working relationship with them. During this period, I took opportunities Profs Samali and Gorman gave me to strengthen my CV, including publishing a review article and performing peer-reviews for a scientific journal. Meanwhile, I was unemployed in France. So, I took a position as a laboratory technician in the Compiègne-Noyon Hospital where I set up a new molecular biology platform to deal with the high demand for Covid19 testing. Also, around this time, I had two job opportunities either as a scientific consultant and as a scientific sales representative. However, my experience at the hospital helped me to understand that while my background was a perfect fit for them, in my heart I wanted to follow a career path in research. I longed to be in an environment with freedom to explore and be challenged in scientific debates. These job opportunities, which I rejected, nevertheless reinforced my determination to come back to a research laboratory.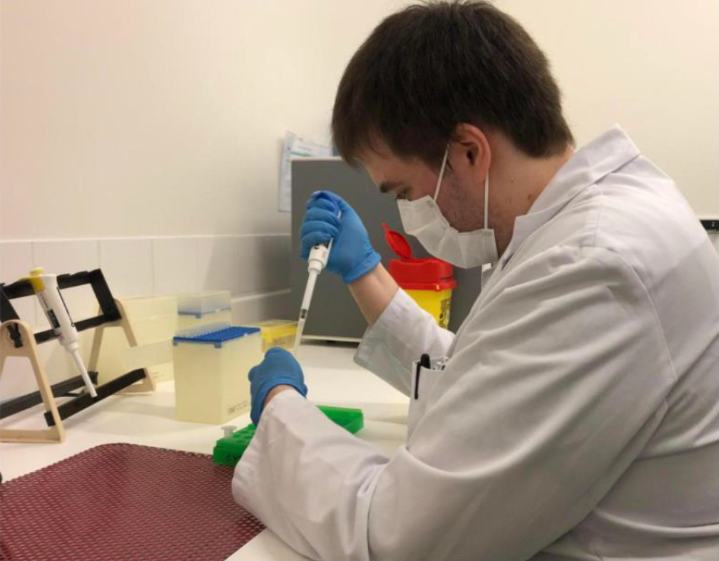 Prof. Gorman and Prof. Samali informed me they had a vacancy for a research assistant. I decided to go for it and was successful. Later I learned that in addition to my basic qualifications, my expertise on the UPR and the perseverance I demonstrated during these two years of collaboration had been the deciding factor in my success.
A few weeks after the end of my contract at the hospital, I moved to Galway in the west of Ireland. It was great to be back working in a research lab, but I was acutely aware that it was only a 1-year position. I viewed it as an opportunity to get postdoctoral funding. Fortunately, all the work I performed during these two years improved my CV and this position opened new funding opportunities to which I applied. In August 2021 my application to the DevelopMed program was successful and in April 2022, exactly 3 years after I finished my PhD, I started my position as a postdoctoral researcher. Today, I'm working in a new research area. When I look at the paths that my graduated classmates took, during and after the PhD, I see that all of us faced various difficulties and challenges. Personally, I'm happy to have taken this journey to working as a researcher, despite the detours along the way. I hope this opportunity as a postdoctoral researcher will allow me to progress on a career path in line with my inspiration to help people suffering from genetic diseases and my love for biology.
Today, as I recall the words of my lecturers, I think that being part of only one of the three "1%" categories would not have been sufficient. The three qualities were necessary. I developed scientific skills which were recognized by my PhD and experienced researchers who wrote recommendation letters for me. I was persistent enough to seek and seize as many opportunities as possible. And this persistence encountered some luck, when I met people who gave me advice and supported me along the way.